20+ Years of Ramadan Radio in Canberra!
AMV is a not-for-profit based in Canberra ACT. Each year, we broadcast 24/7 during the month of Ramadan, both on 99.5FM in Canberra, and digitally around the world.
Quality Islamic Content + 5x Daily Athan's
Our programs include incredible Islamic lectures by reputable scholars, thought provoking talks, inspiring stories, the call to prayer is broadcast five times a day, recitation and translation of the Noble Qur'an, Nasheed's from around the world, children's programs and education about Islam.
English Programs for an Aussie Audience
We remain the only radio station in Australia that broadcasts all our programs in English.
AMV Radio is made possible thanks to our wonderful volunteers, sponsors and donors like you!
Help us keep the broadcast going & earn hasanat!
DONATE to Australian Muslim Voice Radio
👉 BSB: 633000 – Account: 130197999
Tune in to our popular RAMADAN
Children's Program
Airing LIVE every afternoon featuring interactive talkback, fun games and prizes, with the aim of encouraging children to understand their faith.
4:30PM Weekdays
3:00PM Weekends/Pub-Holidays
What's ON at Eid Al-Fitr 2022
🥳 Amusement Rides
🥳 Face Painting
🥳 Henna
🥳 Multicultural Food Stalls
🥳 Handicrafts
🥳Pony Rides
🥳 Fun for Children
🥳 Entertainment & Performances
Event Details
TIME: 10:00am – 4:00pm     DATE: Sunday 8 May 2022
LOCATION: At Canberra Islamic Centre, 221 Clive-Steele Ave, Monash, ACT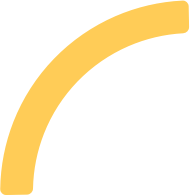 What else does AMV do?
As a not-for-profit organisation based in Australia's Capital of Canberra, we were established to organise cultural and artistic projects. So! In addition to radio broadcasts, we also do…
Muslim Multicultural Activities and Exhibitions
Islamic Awareness Programs
Want to get in touch?
Become a Sponsor, work with us or enquire: amvradio@gmail.com
Donations Welcome: 👉 BSB: 633000 – Account: 130197999